Communication Disorders: Pre-Speech-Language Pathology
Through the services they provide, speech-language pathologists help improve the lives of persons with speech, language, and swallowing disorders.
Students in the pre-speech-language pathology option complete a set of courses that prepare them for entry into a graduate program in speech-language pathology. Students advance their knowledge of the profession through courses that cover neurological disorders in adults and children and communication disorders and differences across the lifespan.
Students also complete guided observations and initial clinical experiences related to the profession of speech-language pathology. A master's degree is required as entry level preparation in speech-language pathology and completing the B.A. degree is the first step.
The undergraduate major in communication disorders with a pre-speech-language pathology provides students with the pre-professional foundation they need to pursue a career as a speech-language pathologist. Individuals in this profession may work in a variety of settings, including schools, health care, and even private practice.
100%
Continuation 
Nearly 100% of our undergraduate students go on for graduate study in either speech-language pathology or audiology.
1-on-1
Opportunities
Our undergraduate students have opportunities to work one-on-one with clinical instructors and faculty in the Roy Eblen Speech and Hearing Clinic, Scottish Ritecare Early Language Program, and faculty research labs.
High
Growth
The number of speech pathologist jobs will increase 25% – much higher than average – from 2019 to 2029, according to the Bureau of Labor Statistics.
Have questions or want more information? Fill out the form to the right and someone from the department will contact you directly. To receive general university information from UNI's admissions office, please visit Request More Info About UNI.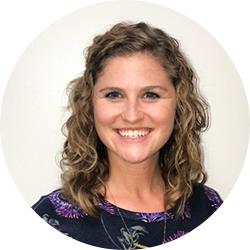 ‌
"UNI's speech-language pathology graduate program provided me with a perfect balance of clinical experience and coursework to best learn how to assess and treat a variety of populations within the field. Each professor and clinical supervisor was always willing to answer questions and talk through real-life scenarios. I felt I had a good set of base skills along with the ability to research information to continue to learn on my own upon starting my first job."

– Liz OLoughlin, M.A. 2018
Opportunities to Get Involved
Our department prides itself on providing students with a strong academic foundation and hands-on experience.
Each student will complete 25 hours of observation both on-campus and in the community with audiologists or speech-language pathologists, visiting classrooms at a local school, trip to a cadaver lab, and clinical experiences in the Roy Eblen Speech & Hearing Clinic.
Students frequently work in small groups with each other and have the opportunity to work with faculty or clinical supervisors. These experiences are rated highly by our graduating students.