Physics and Engineering 3+2 Dual Degree Major
Want more out of your college education? Through our unique 3+2 Physics and Engineering program, you can earn two degrees in only five years. 
Through the program, students will study Physics at the University of Northern Iowa for three years, before transferring to either Iowa State University or the University of Iowa to study Engineering for two years. By the end of your five years, you'll graduate with a degree in Physics from UNI, and a degree in Engineering from ISU or U of I.
By combining the creative problem solving foundation of physics with the technical, applied knowledge of engineering, our graduates are highly-marketable, with a diverse skill set that offers career flexibility in a variety of fields.
$114K
Average salary
The national average salary for an Engineering Physicist is $113,855 in the United States. (Glassdoor, 2021)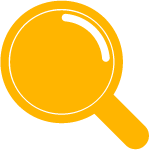 Paid research
Our department offers paid summer research fellowships each year, providing a $4,000 stipend for up to 16 physics majors to conduct research.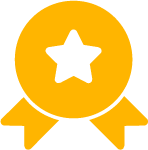 Award winning
Faculty members who are dedicated to our students' success.
Find out More About Physics and Engineering 3+2
Fill out your information here and we'll be in touch!
Contact us directly at:
UNI Department of Physics
University of Northern Iowa
215 Begeman Hall
Cedar Falls, Iowa 50614-0150
Phone: 319-273-2420
Email: physics@uni.edu
Preparing you for careers of the future
The workforce is changing. More than ever, employers are seeking workers with cross-training and a diverse set of skills. That's why we've crafted our curriculum to meet the needs of the future workplaces.
Our graduates are equipped to do many things: code, build and troubleshoot electronics, analyze data, implement modeling systems, and more. This kind of cross-training builds resilient workers, who can quickly change focus when their job requires it.
In addition, our Physics Seminar class – required for everyone in our department – prepares students for life after graduation. Students participate in physics colloquia; prepare an oral report on a research topic or internship, draft their resume/CV, participate in interviews, and perform job and graduate school searches.
Doing undergraduate research was an amazing experience. It allowed me to explore my strengths and see physics in a real-world setting, as opposed to just the classroom.
Our department prides itself on the close interaction between faculty and students both inside and outside the classroom. Personalized attention, combined with research opportunities and independent laboratory projects, allows students to work with sophisticated equipment and to gain research experience at the undergraduate level.
Students have opportunities to work with faculty in such research areas as magnetic properties of materials, computational materials science, biological physics, statistical physics, optical spectroscopy, low-dimensional structures and surfaces, and physics education.