Nanoscience Minor
Explore the physics and chemistry of systems at the length scale of a few atoms
Nanoscale systems are at the forefront of many existing technologies such as electronics, catalysts, and biomedicine.
Nanoscale structures will likewise underlie many future applications in electronics and information technology. For example, transistors are already only a few nanometers in size and will get even smaller in the drive to increase computer processing speed.
A nanoscience minor will delve into the physics and chemistry that are fundamental to understanding the behavior of nanoscale systems. Students will have the chance to apply their learning, through laboratory experiments that explore the properties of nanoscale systems. For example, students will have the chance to develop applications for nanocellulose, or make nanoparticles and measure their properties.
This minor is an excellent complement to majors in physics, chemistry or biochemistry.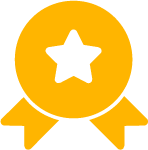 Top ranked
The Physics program at UNI ranks in the top 15% nationally – and highest in the state – for the number of graduates.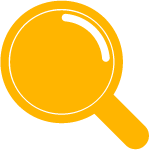 Paid research
Our department offers paid summer research fellowships each year, providing a $4,000 stipend for up to 16 physics majors to conduct research.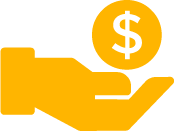 $60,000
Average starting salary in the private sector for Physics bachelor's degree recipients nationwide. (American Institute of Physics Statistical Research Center.)
Contact us directly at:
Department of Physics
University of Northern Iowa
215 Begeman Hall
Cedar Falls, Iowa 50614-0150

Phone: 319-273-2420
Email: physics@uni.edu
Opportunities for Students
UNI's Physics program will arm you with the skills needed to thrive in a variety of high-demand fields in both the public and private sectors. Common careers include:
Chemist
Biochemist
Materials Scientist
Materials Engineer
Research Scientist
Process Engineer
Our coursework focuses on hands-on labs – letting students learn by working with high-tech, industry-grade tools and equipment. Typical career track courses include:
General Chemistry I
General Chemistry II
General Physics I
Genera Physics II
Nanoscience
Nanotechnology
UNI's Physics program will arm you with the skills needed to thrive in a variety of high-demand fields in both the public and private sectors. Common careers include:
Chemist
Biochemist
Materials Scientist
Materials Engineer
Research Scientist
Process Engineer
Our coursework focuses on hands-on labs – letting students learn by working with high-tech, industry-grade tools and equipment. Typical career track courses include:
General Chemistry I
General Chemistry II
General Physics I
Genera Physics II
Nanoscience
Nanotechnology