Chemistry Major
Explore innovative solutions to global issues
Developing a new medicine. Analyzing a drug. Creating materials to improve solar power efficiency. Researching products for the pharmaceutical, cosmetic and agricultural industries. Chemistry plays a critical role in all of these things, and more.
Chemistry is commonly viewed as the "central science," because so many different areas of science require a strong understanding of chemistry. Today's world has a variety of issues — energy, medicine, crop development, materials development, and others in which chemistry plays a key role in developing new solutions. 
Students of chemistry can take their knowledge and apply it in many different directions. For this reason, we have developed two broad tracks: the Bachelor of Arts and the Bachelor of Science. The Bachelor of Arts track provides a rigorous and complete knowledge of chemistry for students who do not anticipate becoming chemistry researchers or who plan on obtaining an additional degree in another program (e.g. biology, mathematics, physics). The Bachelor of Science track is directed toward those interested in becoming research scientists. Students in either track go on from UNI to successful careers.

Top-Ranked
Nearly 100% of our BS Chemistry or Biochemistry majors who apply to medical schools have been accepted.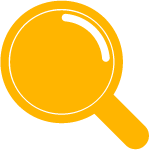 Research Experience
All our majors have the opportunity to get involved in research with our faculty. Many of our students are co-authors on published papers and several are co-inventors in patent applications.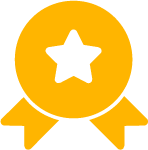 Award-Winning
UNI's student chapter of the American Chemical Society has received an Outstanding Chapter Award for 2011-2012, 2012-2013, 2018-2019, 2019-2020.
Find out More about Chemistry
Fill out your information here and we'll be in touch!
Contact us directly at:
Department of Chemistry and Biochemistry
University of Northern Iowa
1227 West 27th Street
Cedar Falls, IA 50614-0423
Phone: 319-273-2437
Email: chemistry@uni.edu
Email: biochemistry@uni.edu
1/3
Our alumni are making a difference
Jennifer Stimpson ('96, MA), U.S. Department of Energy Albert Einstein Distinguished Educator Fellow
2/3
UNI ALUM HELPING PRODUCE COVID-STOPPING DRUG
Our alumni are making a difference
Patrick Fier ('09), process chemist for Merck Pharmaceutical Company
3/3
UNI BIOCHEMISTRY ALUM MAKES ISU HISTORY
Our alumni are making a difference
Warren Rouse ('19), National Institute of Health Fellow
Careers in Chemistry
Chemistry majors typically go on to jobs in industry or to graduate programs. Note that PhD programs in chemistry pay you a stipend and tuition is waived. 
About one-third of our chemistry majors go to graduate school, usually for a PhD in an area of chemistry. Others go into areas of science or medicine, such as dental school.
Industry positions can range from quality assurance and quality control, to medical laboratory work, to formulations chemistry, or working in a crime lab.  
What sets UNI apart?
Supportive faculty
Faculty here know our students well and work closely with them in classes and research. Caring mentorship is a key strength of our department. We have high expectations for our students and help them to achieve or exceed these.
Well-equipped facilities
Part of the fun of doing any science is working with the equipment. At UNI, students get hands-on experience with a wide range of equipment from spectrophotometers and gas chromatographs to Mass spectrometers and NMR. We are well equipped with excellent technology and the experience with these instruments is noted by companies that hire our majors.
Our style of learning is anything but textbook. All chemistry and biochemistry majors have the opportunity to get involved in research with our faculty. Many of our students are co-authors on published papers and several are co-inventors in patent applications. Research is conducted during the academic year and also in summer, with summer research students being paid a stipend. In addition, our department sends 10-15 students to the spring meeting of the American Chemical Society to present their research results each year.