Earth Science Major
Do you enjoy learning about the Earth, and the processes that take place on it? Want to delve deeper into subjects like geology, astronomy, meteorology or hydrology? The Earth Science program at UNI is the perfect place to get started.
As a student here, you'll have hands-on experiences in the lab and the field, whether it's research with our professors, or an independent internship. Our graduates go on to successful careers as park rangers, geologists, weather analysts, hydrologists, natural resource managers, and more.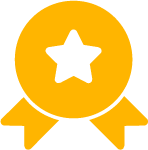 Award-winning professors
Our professors are recipients of numerous local, state and national awards for teaching, scholarship and service.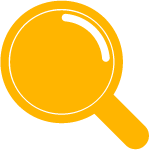 State-of-the-art equipment
Students have access to a variety of tools, including real-time weather monitoring equipment, high-tech microscopes, computers with specialized software and more.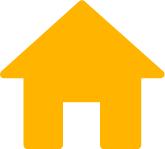 Top-notch facilities
Home to the UNI Observatory and Planetarium, students gain hands-on learning experiences in our excellent facilities.
Find out More About Earth Science
Fill out your information here and we'll be in touch!
Contact us directly at:
Department of Earth & Environmental Sciences
121 Latham Hall
University of Northern Iowa
Cedar Falls, IA  
50614-0335 
Phone: (319) 273-2759
Email: siobahn.morgan@uni.edu
Careers
UNI's Earth Science program will arm you with the skills needed to thrive in a variety of high-demand fields in both the public and private sectors. Common careers include:
Park Ranger
Surveyor
Geologist
Environmental Specialist
Museum Programs Director
Environmental Engineer
Courses
Our graduates stand out in the field – often literally. Our coursework focuses on on-site field experience, hands-on labs, and letting students learn by doing. Typical Earth Science career track courses include:
Geological Field Methods: Learn about geological field safety, planning, and work (mapping, stratigraphy, rock, sediment, and descriptions) Collect and record data using common methods and tools; synthesize data by producing geologic maps and cross-sections; and develop a justifiable geologic history based on evidence.  
Astronomy Lab: Explore astronomical phenomena through the use of telescopes, charts, computer simulations, and other lab equipment. Derive the characteristics of astronomical objects, and examine their behavior. 
Air Quality: Topics cover atmospheric pollution and pollutants; effect of air pollution on the atmosphere, health and welfare; regulation and public policy; atmospheric dispersion of air pollution; air pollution control; indoor air quality and more. 
Our style of learning is anything but textbook. In the UNI Department of Earth and Environmental Sciences, you'll learn by doing – whether it's studying volcanic rocks in New Mexico, analyzing water quality in Colorado, or sampling soil here in the Cedar Valley. You'll gain valuable experience through unique undergraduate research opportunities, and through group excursions and field experiences.