Earth Science Teaching Major
Are you ready to lead the future generation of learners?
A major in Earth Science Teaching from UNI prepares you with the skills, knowledge and expertise needed to teach Earth Science at the secondary level.
During your time at UNI, you'll take classes in your content area – learning about meteorology, astronomy, geology and more – along with classes in our award-winning College of Education. In addition to high-quality courses, you'll gain hundreds of hours of field experience working in a real classroom setting – all before you graduate.
Students are encouraged to add endorsements in other areas such as Chemistry, Physics, and Biology teaching with only a few additional courses.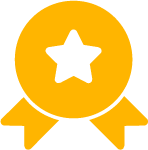 Nationally-recognized program
UNI's teacher preparation program is recognized for excellence around the Midwest, and the country.
Award-winning professors
Our professors are recipients of numerous local, state and national awards for teaching, scholarship and service.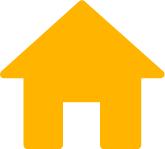 Top-notch facilities
Home to the UNI Observatory and Planetarium, students gain hands-on learning experiences in our excellent facilities.
Find out More About Earth Science Teaching
Fill out your information here and we'll be in touch!
Contact us directly at:
Department of Earth & Environmental Sciences
121 Latham Hall
University of Northern Iowa
Cedar Falls, IA  
50614-0335 
Phone: (319) 273-2759
Email: siobahn.morgan@uni.edu
---
Field Experiences
As an Earth Science Teaching major, you'll have multiple field experiences in which you will explore, define and sharpen your skills as a future classroom teacher. Your teaching experience will be capped off with student teaching which can be done in Iowa, throughout the United States, or overseas.
 
---
Teacher Prep 
UNI's Educator preparation programs provide more than 700 hours of hands-on classroom experience before graduation. This is done through more than 350 school district partnerships, nine Iowa student teaching centers, and one out-of-state and international student teaching center, which coordinates all out-of-state and international student teaching placements.
---
‌Courses
As an Earth Science teaching major, not only will you take courses in your content area, but you'll take a variety of teaching courses from our award-winning College of Education. Common career track courses include:
Field Studies: Field studies in various areas of Earth and Environmental Sciences: geology, oceanography, paleontology, meteorology, hydrology, environmental science, and astronomy. Collect data in the field and report on findings.
Orientation to Science Teaching: Introduction to inquiry science teaching. Topics include instructional planning and strategies, assessment, and classroom management. Explore issues and trends in science teaching. 
Methods to Teaching Secondary Science: Explore teaching approaches, instructional and assessment strategies, curricular and laboratory materials, along with national and state science education standards. Gain field experiences in secondary school science classrooms.