TESOL/Spanish M.A.
In this dynamic combined master's program, students develop a strong background in Teaching Methodology for teaching both English and Spanish to speakers of other languages. Graduate students in the program have diverse language backgrounds, and include speakers of English, Spanish, and other languages from the U.S. and abroad.

In addition to courses focused on second language teaching methodology, the TESOL portion of the program includes coursework in several areas of Linguistics and Applied Linguistics, such as Second Language Acquisition, Bilingualism, and Bilingual Education, Computer Assisted Language Learning, and English Grammar. The Spanish side of the program includes a range of coursework in the areas of Language, Culture, and Literature, such as Translation, Latino/a Culture and Literature, Sociolinguistics, Language and Nationalism, Sports in Spain, the Structure of Spanish, and various topics in Latin American and Iberian Literature.
Outstanding
Faculty
Our faculty are actively involved in and passionate about their professions. They conduct and publish research, present papers throughout the world, and provide exceptional course experiences focused on providing students with opportunities for academic and professional development.
Graduate
Assistantships 
Students who are granted a Graduate Assistantship may gain professional experience in one or more of these areas: instructing introductory Spanish classes; instructing English in the Culture and Intensive English Program; or assisting in diverse research projects with faculty members.
Small
Classes
The program is small enough to foster a lively integrated community across the different tracks, yet graduate students have access to a wide range of course options.
Have questions or want more information? Fill out the form to the right and someone from the department will contact you directly. To receive general university information from UNI's admissions office, please visit Request More Info About UNI.
What can I do with a TESOL/Spanish M.A.?
Graduates of our program go on to:
Teach Spanish or English at community colleges or in intensive English programs.
Teach English abroad, particularly in Spanish-speaking countries.
Work in social services or the public sector.
Upgrade skills and employability for teaching in K-12 settings.
Go on to Ph.D. programs in Second Language Acquisition, Applied Linguistics, TESOL, Hispanic Linguistics, and other related fields.
Why choose UNI for your degree?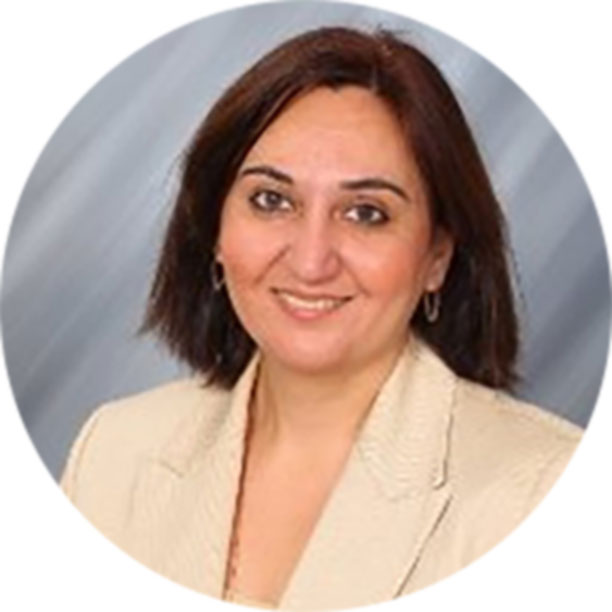 ‌In TESOL/Spanish, I acquired the necessary knowledge for teaching learners of a second language. After graduating from UNI, I easily found a job in the University of Central Missouri's IEP program. The TESOL/Spanish program created a solid foundation for my future studies and career growth. Go Panthers!
Marine Pepanyan, international student from Armenia, Ed.D. candidate, University of Northern Iowa
---
What you need to apply
Students interested in this program must submit a completed Application for Admission to Graduate Study and should refer to their MyUNIverse Student Center To-Do list or contact the Department of Languages & Literatures for other application requirements. Graduate information and application for graduate admission can be found at www.grad.uni.edu/admission
Other application requirements include:
Statement of Purpose written in Spanish
Two letters of reference (in Spanish or English)
Official transcripts
Official TOEFL or IELTS scores (international students only)
The Graduate Record Examination (GRE) is not required for admission to the program.
---
Additional Notes
U.S. and international students whose native language is not English must have achieved a Test of English as a Foreign Language (TOEFL) score of 100 or an International English Language Testing System (IELTS) score of 7 in order to demonstrate their proficiency in English. Students may be required to take additional English language improvement courses at the discretion of the TESOL/Applied Linguistics faculty.
This program does not include licensure to teach at the elementary or secondary levels, but prospective students who are licensed teachers are encouraged to apply. Students who wish state licensure to teach should request information concerning licensure requirements from the Director of Teacher Education, University of Northern Iowa, or from the Department of Education in the state in which they plan to teach.
---
Program Requirements
This major is available on the non-thesis option only. A minimum of 33 semester hours is required, including a minimum of 18 hours at the 6000-level. An approved research paper is also required. The student who has not completed SPAN 3001 and either TESOL 4120/5120 or TESOL 4110/5110 (or the equivalent) before entering the master's degree program must add these courses to the requirements listed below. There is no separate modern language requirement.
The TESOL component of this M.A. program requires successful completion of a teaching portfolio and presentation at a UNI-sponsored or other professional conference/symposia as specified by the TESOL/Applied Linguistics faculty; see the TESOL Graduate Coordinator for details.
The Spanish component of this M.A. program requires successful completion of a final written comprehensive examination, as specified by the Spanish faculty; see the Spanish Graduate Coordinator for details.
Graduate assistants in English, TESOL, and TESOL/Spanish may be assigned teaching positions, or they may be assigned research-related positions; these include a range of non-teaching positions relevant to the student's area of study, such as working for individual professors on projects, working for UNI's Culture and Intensive English Program (CIEP), or working for the nation's oldest literary magazine, the North American Review.