Performance Studies in the Interpreters Theatre
At UNI, we give students the chance to devise, write, direct, and perform their own shows! The Interpreters Theatre is a performance lab where students and faculty can collaborate to create performances that relate to storytelling, identity, social issues, and pop culture. Every show in the Interpreters Theatre offers a unique perspective on life and engagement in the world.
Our curricular and production emphases are on the exploration of contemporary and evolving forms of group performance, based on scripts from a variety of texts, including fiction, oral history, diaries, and folklore. Our production spaces include a black box theatre for staging performances, a state of the art technical booth, a fully equipped scene shop for storage and construction of sets, a green room, and a makeup and costume changing room.
With state of the art spaces designed for Performance Studies production, top-notch Performance Studies faculty, and high quality undergraduate and graduate education, our production program is one of the finest in the country.
NEW DATE – Friday, October 7 at 7:30 p.m. – written and directed by Emma Kossayian
Get Involved in Interpreters Theatre
The Interpreters Theatre program is student centered. While faculty and professional guest artists sometimes create scripts and direct productions, students also have many opportunities to do these things and more, getting an inside look at all aspects of theatrical production firsthand!
Learning arts administration and management
Practicing house management
Writing scripts    
Directing
Acting
Designing scenery, lighting and makeup
Building sets
Curating costumes and props
Designing and engineering audio and multimedia
Setting lights and special effects
Professionally trained faculty provide leadership and guidance to our student technicians/artists, teaching them performance and production theory, but our goal is for students to learn by doing. Each semester, auditions are announced and held for student performers, and calls are placed for student writers, directors and technicians.
The Interpreters Theatre performance laboratory embraces inclusivity and equity in our productions, and roles are available for any person and ability.
Interested in directing a show during our next season? Fill out the Application to Direct and bring your vision to life!
Please contact Danielle Dick McGeough for more information.
Follow the Interpreters Theatre in the news
‌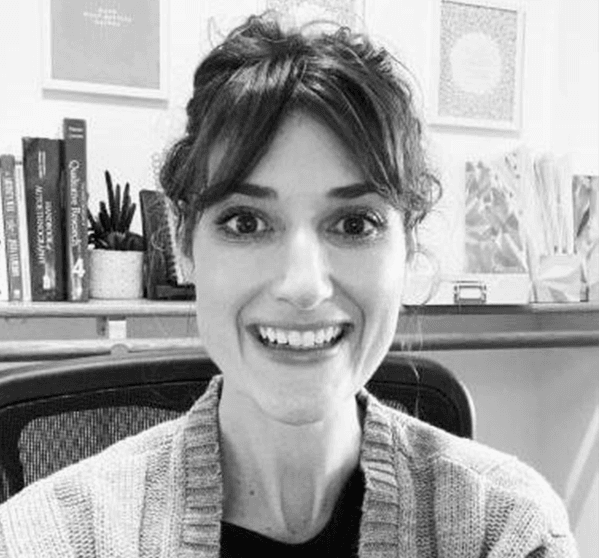 ‌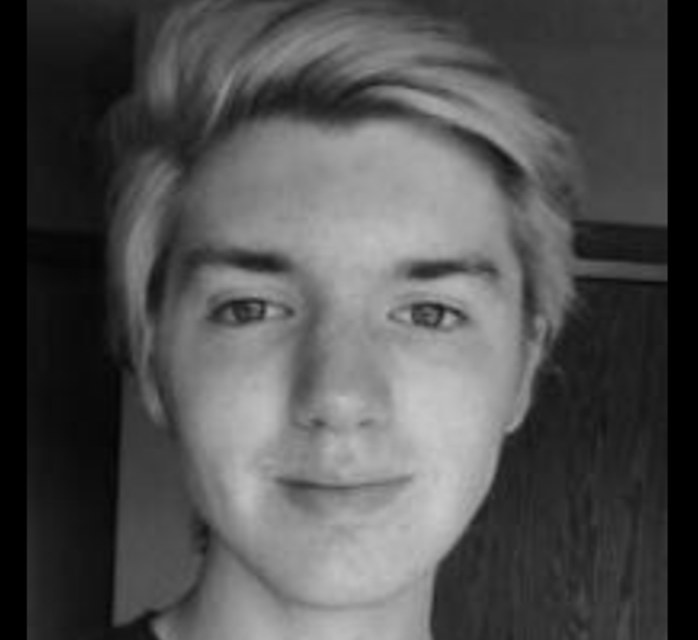 ‌Dr. Danielle Dick McGeough
Artistic Director
Dr. Danielle Dick McGeough (PhD.; Louisiana State University; 2011) is interested in how performance, as a mode of communication, is used for collaborative problem solving, community building, and advocacy work. She has written productions around issues of "throw away culture," waste, and water quality. Dr. McGeough is fascinated by how everyday life performances (i.e., routine family storytelling or bathroom practices) maintain, reproduce, and challenge cultural norms. Her other research interests span the topics of adolescent sexuality and desire, critical pedagogy, the relationship between art and science, and gendered/sexed communication. Dr. McGeough hopes to help students cultivate curiosity and find joy in the learning process. She views the theatre as a classroom and a laboratory for students to research, play, experiment, and learn about themselves and others.
Email: danielle.mcgeough@uni.edu
Tim Matheson
Assistant Stage Manager
Tim is a BA student majoring in Communication Studies and Theatre Education (projected: 2022). He has worked with the Interpreters Theatre on Aut Is Love and The Bandit Queen, and he's excited to be part of the crew this season!
Performance Studies at UNI
Undergraduate
Undergraduates in Performance Studies classes at UNI are offered the opportunity to devise and direct their own shows in the Interpreters Theatre. Our undergraduates have produced award-winning scripts and performances in collaboration with faculty mentors. Undergraduate students often form the cast for faculty-directed and grad student-directed shows as well.
Our undergraduates are also eligible for the annual Interpreters Theatre Awards:
The Phyllis Carlin Rising Star Award, which acknowledges the work of a student who goes above and beyond in their first year of involvement in the Interp
The Technical Service Award for Outstanding Achievement, which acknowledges a student who has made significant contributions to the Interp's technical department
The Karen S. Mitchell Outstanding Service Award, which acknowledges a student who has demonstrated service leadership throughout their time in the Interp
Graduate
Our Communication Studies MA program, which is open to full-time and part-time students from Iowa, other areas of the United States, and all around the world, offers Performance Studies coursework and a variety of hands-on activities outside the classroom.
All graduate students have the option of writing and directing a show as part of a Creative Thesis or Studio Thesis. Our goal is to produce "practicing scholars and creative artists" who can critically apply the theories and research methods they learn through their graduate programs within the public and professional arenas they serve.
Our graduate students have gone on to get PhDs, perform and write professionally, and pursue a variety of creative careers that impact the world!
Students with Performance Studies assistantships work primarily with the Interpreters Theatre in publicity assistance and/or technical assistance for specific productions. 
Performance Studies Courses