UNI Forensics
Welcome to UNI Forensics
UNI Forensics is the home of the intercollegiate Speech (also called Individual Events) and Debate teams. UNI Forensics is one of the oldest student activities at UNI – more than 100 years old – and has a long history of success. Both the Speech and Debate teams at UNI – made up of students from various disciplines across campus – at UNI are award-winning, and known for their excellence.
UNI's Speech Team finished ranked in the top 15 in the country at AFA nationals for five straight years (2012, 2013, 2014, 2015, 2016). The UNI Debate Team competes regionally and nationally, and has sent qualifiers to the prestigious National Debate Tournament. We are proud of this distinction and strive to excel in both areas.
The Speech (or Individual Events) program at UNI offers students many opportunities and is open to anyone with an interest in improving their public speaking skills.
There are 11 different events to choose from in interpretation/acting, platform speaking, and limited preparation. The squad consists of 15-20 members, and travels nationally to weekend tournaments throughout each semester, culminating the season with the American Forensic Association and National Forensic Association national tournaments in early April.
In partnership with a coach, students can choose their own level of involvement, determining how many tournaments in which they wish to compete, and in which events they would like to compete. 
To join, students can come to one of our Tuesday squad meetings at 5 p.m. Lang Hall 218.
Why join the UNI Speech Team?
In addition to improving a student's performing, researching, and writing skills, providing a fully equipped squad room with computers and work space, receiving academic credit (COMM 1940: Applied Forensics; COMM 3940: Applied Forensics), receiving individualized coaching, and emphasizing the balance between education and competition, UNI Forensics provides monetary support for tournament travel (entry fees, hotel costs, transportation, etc.).
UNI is also able to offer an array of scholarships to competitors as a means to defray tuition expenses. Visit the Scholarships page or contact Dr. John Fritch to learn more.
Speech Event Descriptions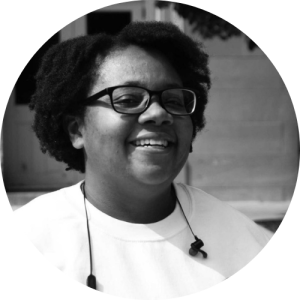 For questions or details, contact the speech team director:
Sadé Barfield
Director of Individual Events
office: 326 Lang Hall
phone: 319-273-2217
Why join the UNI Debate Team?
In addition to providing all expenses for tournament travel, UNI is able to offer an array of scholarships to debaters as a means to defray tuition expenses. If you have any questions about the debate program at UNI please contact: Ryan McGeough, Department Head, ryan.mcgeough@uni.edu.
Members of the UNI Debate Team travel to a variety of regional and national tournaments for a total of between 5 and 12 tournaments a year, depending on skill, experience, and work level. In the past, UNI has attended tournaments at: Harvard University, Northwestern University, Missouri State University, Augustana College, Wichita State University, University of Texas-Austin, and many others.
‌Topics about which we have debated recently include: amending Title VII of the Civil Rights Act to increase protections against race and/or gender discrimination, the U.S. Supreme Court, increasing regulations on environmental pollutants, amending the federal sentencing guidelines, decreasing the use of fossil fuels in the U.S., and U.S. Foreign Policy in China and the Middle East.