Pre-Veterinary: Biology Track
Veterinary professionals provide routine, preventative and corrective care for animal patients. Vets do everything from performing routine exams, blood work, diagnosis, surgery, disease diagnosis, and prescribing medications.
If helping animals is your passion, and you plan to attend veterinary school, you should consider the pre-vet track at UNI.
It is important to keep in mind that the pre-veterinary track is not an academic major; rather, it's a suggested program of study that prepares students to apply to professional school upon completing their undergraduate degree. Pre-vet students may choose a major in any area, though most commonly students will major in a scientific field such as biology or biochemistry.
A biology degree will allow you to start on pre-veterinary courses right away making a biology major an efficient pathway to prepare you for veterinary school.

Top
Ranked
The 2019-2020 acceptance rate of UNI students who completed a Bachelor's degree admitted to Pre-Vet programs was 50 percent. The 2019 National acceptance rate is 10-15 percent. (Vetprep.com)

NAAHP
Member
UNI Biology is a member of the NAAHP (National Association of Advisors for Health Professions), allowing access to resources that benefit students studying in a healthcare field.

High-Demand
Field
Employment of veterinarians is projected to grow 17 percent from 2020 to 2030, much faster than the average for all occupations.
Learn more about Pre-Veterinary & Biology
Fill out your information here to receive communication about this program.
Contact us directly at:
Department of Biology
University of Northern Iowa
144 McCollum Science Hall
Cedar Falls, IA 50614-0421
Phone: (319) 273-2010
Email: linda.reardon-lowry@uni.edu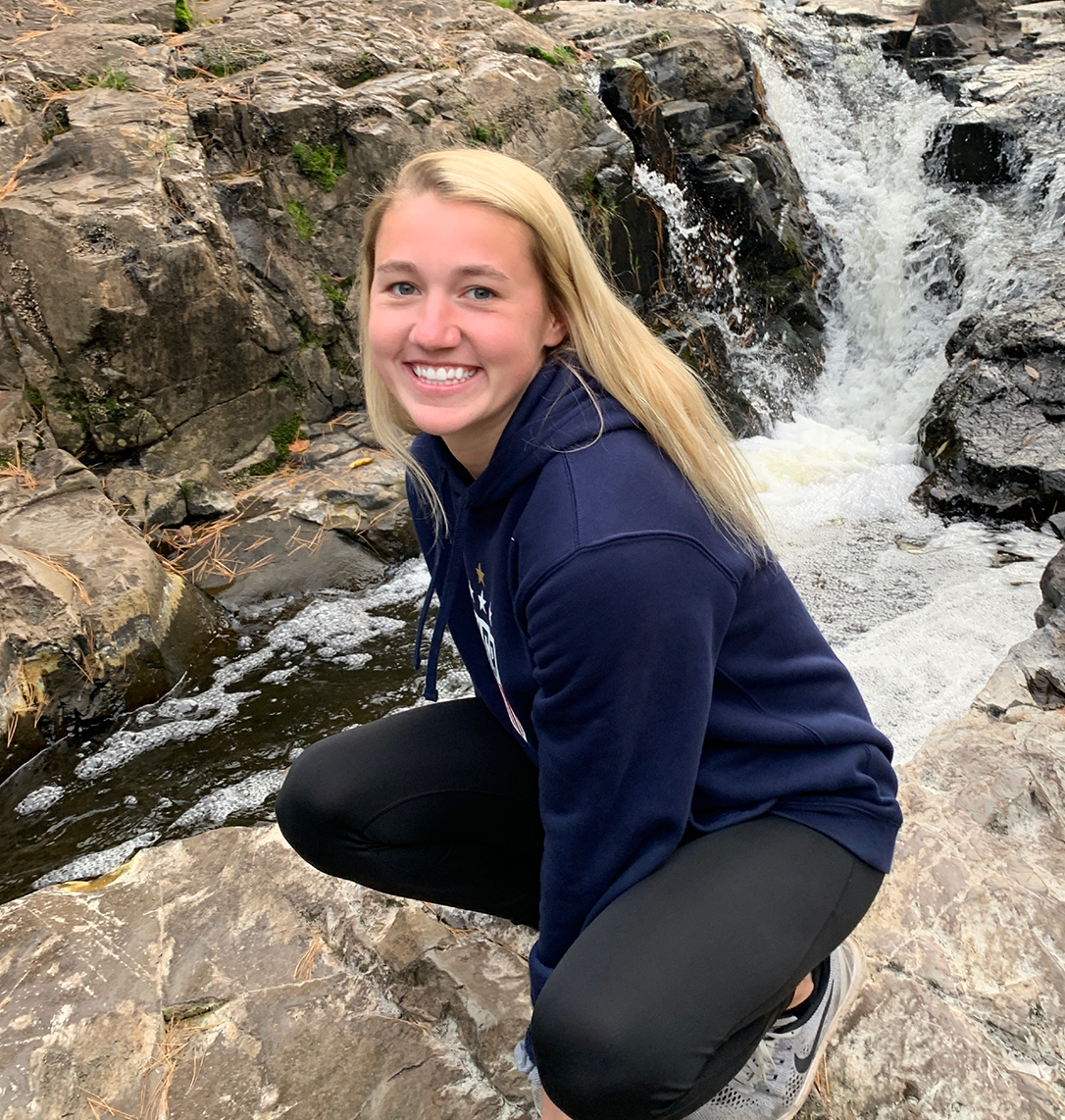 Why pre-veterinary at UNI?
"My four years as a biology student at UNI has been nothing short of amazing. The small classes and the helpful professors have created a small knit community that optimized my learning.
McCollum Science Hall has easily become my second home; it is the place that allowed me to meet many new people, find my passion for animal medicine, and plan my future of becoming a veterinarian.
I am grateful for the opportunities UNI has given me and I am happy to be able to call it my alma mater."
Kaitlynn Solberg graduated from the UNI Department of Biology in the spring of 2021 with a degree in biology and a pre-veterinary track.
Why choose a biology major for your pre-vet track?
---
Individualized Advising
Biology is the most common undergraduate major for veterinary students. Working with the UNI Department of Biology advising office and faculty, students are coached to complete Pre-Vet prerequisite courses and admission requirements. Students completing a Bachelor's degree in Biology are admitted at a high rate to Pre-Vet programs.
---
Pre-Vet Club
The Pre-Vet Club, supported through the Biology Department, allows students professional networking opportunities with other students interested in Veterinary careers, professionals in the Cedar Valley for job shadowing and employment opportunities and access to Admission staff at popular Vet schools.  And our Pre-Vet Club advisor, Dr. McClenahan, is a Doctor of Veterinary Medicine himself!