Welcome to UNI's Biological Preserves
Over 60 years of preserving, restoring, and researching Iowa's natural plant and animal communities.
The University of Northern Iowa Biological Preserves System is an 88-acre complex of diverse natural and reconstructed habitats. With the adoption of Clay Prairie in the 1960's, the Biological Preserves Program was initiated in 1970 after the appointment of a committee within the Department of Biology to develop, manage, and regulate the use of the system.  Welcoming visitors in all seasons, the system includes 5.8 miles of regularly maintained trails winding through diverse landscapes and ecosystems including; mixed grass prairie, tall grass prairie, lowland forest, and upland forest.
Daryl Smith Prairie 50th Anniversary
2023 marks 50 years of tallgrass prairie restoration at UNI!
---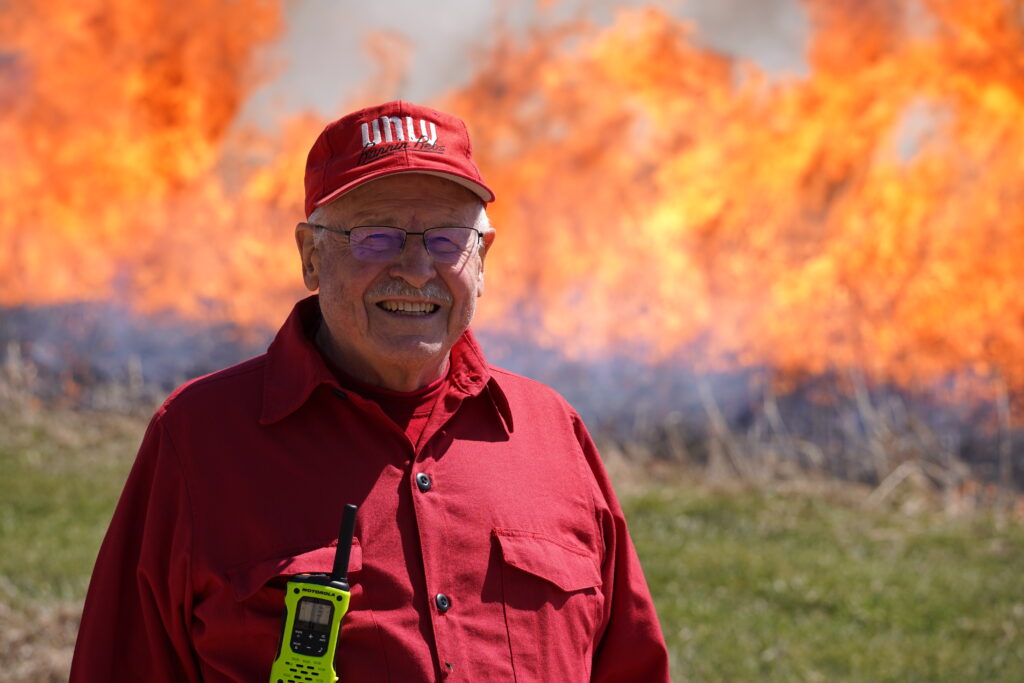 This year, Daryl Smith Prairie, a tallgrass prairie preserves, celebrates 50 years since installation. This 10 acre prairie has served countless faculty, students, and the larger Cedar Falls community throughout the years. It offers great biological diversity of native species, plants and animals alike. 
Check back for information on a future celebration event! 
---